WILD FLORIDA is an original WPBT production that will make you wild about Florida!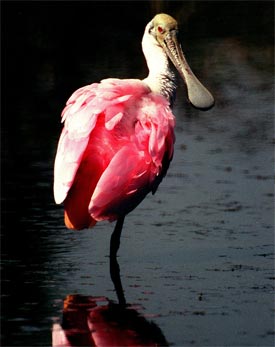 WILD FLORIDA explores Florida's remarkable, unique ecosystem and the animals that inhabit it. Whether up close with birds of prey, venturing through estuary habitat or demystifying snakes, series host Hunter Reno is in her element. Witty, wise and ever-inquisitive, Reno helps Floridians discover and appreciate the natural wonders, often found in their own backyards.
To outsiders, Florida may be best known for its tourist-packed beaches and amusement parks. But our state has much more to offer than the glitz of South Beach or the wonder of theme parks. In fact, despite rapid development, the Sunshine State is still wild enough to provide shelter to hundreds of species – from the fearsome gator to the elegant ibis.
As Reno travels the state, from the Panhandle to the Florida Keys, she visits natural habitats, rehabilitation facilities and research centers. Along the way, she introduces us to dedicated people, conservationists and wildlife professionals who are committed to preserving and sharing Florida's natural beauty.
In Season II, 10 action-packed episodes will take you close to Bats, Birds of Prey, Black Bears, Crustaceans, Wading Birds, the Ten Thousand Islands, Snakes, Florida's Springs, the Dry Tortugas and Crocodiles.